In the digital age there is nothing nicer or more personal than receiving a hand written note, or in fact picking up and pen and paper and writing a note ourselves to show our appreciation knowing it will make someone smile.
I recently received the following truly beautiful thank you note from one of my gorgeous bridal clients, Alex.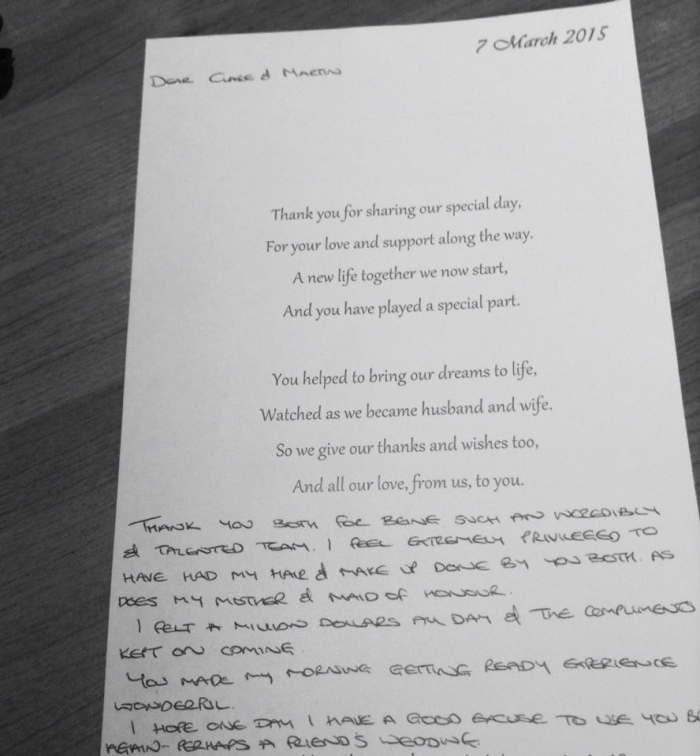 There is nothing more rewarding than knowing you have made such a difference to a bride on her wedding day and using Alex's words "…made the getting ready experience wonderful".
Receiving these kind words mean so much to me and are very much appreciated. And this it got me thinking, maybe we should all try and write a few more thank you notes, it's pleasurable to do and encourages more of the same good behaviour. Thank you Alex, your note left me smiling all day 🙂